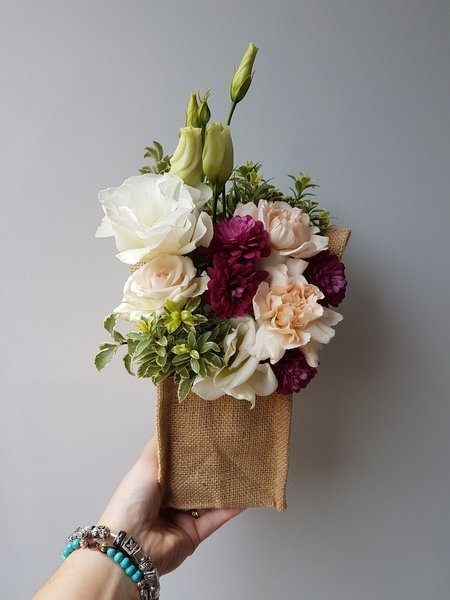 Delivery of Flowers
We deliver Monday to Friday up until 5pm. We deliver to both residential, schools and commercial properties. We are also open on special days of the year, Valentine's Day and Mother's Day. ALL ORDERS MUST BE IN BY MIDDAY EACH DAY FOR SAME DAY DELIVERY - MONDAY TO FRIDAY.

Where we Deliver to:
Please note for weddings we service Brisbane, Sunshine Coast, Gold Coast and surrounds.
For our online flower arrangements (Monday - Friday) we deliver to;
Bald Hills, Bracken Ridge, Bray Park, Brendale, Burpengary, Burpengary East, Caboolture, Caboolture South, Clontarf, Dakabin, Deception Bay, Griffin, Joyner, Kallangur, Kippa Ring, Kurwongbah, Lawnton, Mango Hill, Margate, Murrumba Downs, Morayfield, Narangba, Newport, North Lakes, Petrie, Redcliffe, Rothwell, Scarborough, Strathpine, Warner, Whiteside, Woody Point
We deliver to both residential, schools and commercial properties.
Please note we have had to remove a few suburbs from our delivery areas due to the business growing and a number of deliveries increasing each day. We do not use courier companies as we like to deliver all flowers personally. If your suburb is not listed please email us and we may be able to accommodate : thelittleflowermarket@outlook.com. Thank you for your ongoing support! It is greatly appreciated :)
Please note we do not refund on flowers if you have changed your mind on a purchase. If in the situation and you order in a area we are unable to service, we will issue you a refund however this will incur a 85 cent transaction fee, which will be deducted off the refunded price.
Hospitals & Nursing Homes
We also deliver to Nursing Homes within the suburbs listed and the following Hospitals:
Redcliffe, Peninsular Private, Pine Rivers Private, Caboolture Public and Private and North Lakes Day Hospital.
Delivery and Re-Delivery Policy
If there is any information we may need to know about delivery, please indicate this in "Special Delivery Instructions" ( within payment process).
If the recipient is not home and you have not specified a specific place to leave the flowers, we will leave at the front door of property or close to the front door. We will notify you if we have had to leave elsewhere. Please note we do not take any responsibility of flowers once we have delivered them. All flowers come water bagged - so they will be hydrated :)
If we are unable to deliver the flowers due to not being able to access the property, or not being able to leave the flowers in a safe area, we will notify the purchaser. We will attempt a re-delivery the following day - please note there will be an additional fee for this. If you foresee any issues, please email or phone us - we're more than happy to help.

Hours of Operation
We deliver Monday to Friday, and are closed on weekends and public holidays. Some exceptions are special days such as Valentine's Day and Mother's Day, in which we are open for business. We will endeavour to have all deliveries attended to between the hours of 10am and 5pm. Because we are a small business, we cannot guarantee a specific time fame, however if you have a request we will do our best to ensure it is met.